YMCA of Metropolitan Dallas Welcomes Texas Health as New Presenting Sponsor of the Turkey Trot
DALLAS, TEXAS (March 27, 2023) We are excited to announce that Texas Health will be joining the YMCA of Metropolitan Dallas' Thanksgiving tradition as the presenting sponsor of the Dallas YMCA Turkey Trot for 2023 and 2024.
The Dallas YMCA Turkey Trot takes place on Thanksgiving Day at Dallas City Hall each year, benefitting the YMCA of Metropolitan Dallas' goal of providing equitable access to programs supporting the overall well-being of individuals and communities.  Signature programs include Safety Around Water, teaching life-saving water skills for free in local pools throughout North Texas, Kamp K'aana, a two-week resident camp for tweens and teens who are above a healthy weight, and Youth and Government, teaching teens the mechanics of government, leadership skills, and college readiness.
With a shared vision of a healthier, thriving, North Texas, this new relationship will help further support community programs and families who are in the most need of services.
"We are thrilled to have an affiliation with Texas Health, that is as committed to the overall health and well-being of North Texans as we are", said Curt Hazelbaker, President and CEO of the YMCA of Metropolitan Dallas.  "Their support will help us create an even better experience for families and runners on race day, but ultimately will also have a longer-lasting impact through the families we serve in our YMCAs and programs. We are looking forward to this year's event and a great collaboration."
As the market share leader, Texas Health cares for more North Texans than any other health system in the area. Three Texas Health hospitals were among the best in the Dallas-Fort Worth area and two were among the top 20 in Texas for their high performance in multiple areas of care, according to the 2022-2023 U.S. News & World Report Best Hospitals report.
"Texas Health is proud to work with the Dallas YMCA and spread awareness of various health programs in the DFW area that help families and patients of all stages of life," said Barclay Berdan, FACHE, CEO of Texas Health. "We look forward to collaborating with the YMCA   to help kick off a healthy start to Thanksgiving Day for thousands of North Texans."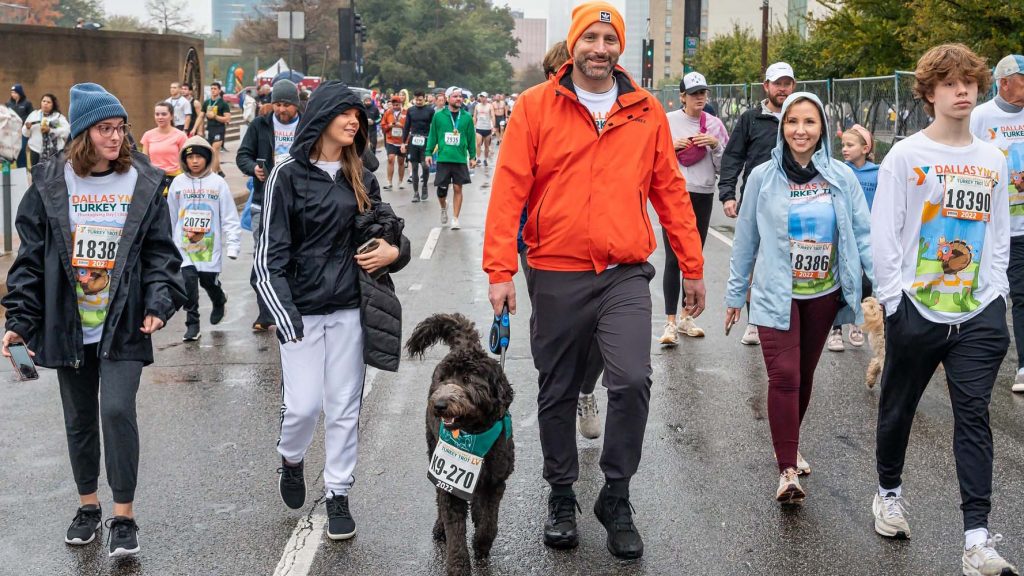 From 100 runners on an 8-mile stretch at White Rock Lake in the late 1960s, to attracting more than 15,000 people from across the country, the Dallas YMCA Turkey Trot continues to positively impact communities, and has become Dallas' way to start Thanksgiving. The 2023 event will be the 56th running of the Dallas YMCA Turkey Trot.